Ever since I saw Su-30MKI at Pune Lohegaon airport two years ago, her aesthetical beauty has fascinated me.

In September 2011, I was transferred to New Delhi for my work and since then I always wanted to build a model.
An opportunity finally came. During my last Christmas holidays, I picked up two kits, Zvezda Su-30KN and Tamiya Su-27 B2 Sea-Flanker. I used the Zvezda kit as a base and made it mostly out of the box except for the canards, vectored moving nozzles and landing gears from Tamiya's Su-27 Sea flanker, the Eduard photo etched parts for Su-27 Flanker B, and decals from Begemotdecals. The colors are all from Tamiya acrylic paints.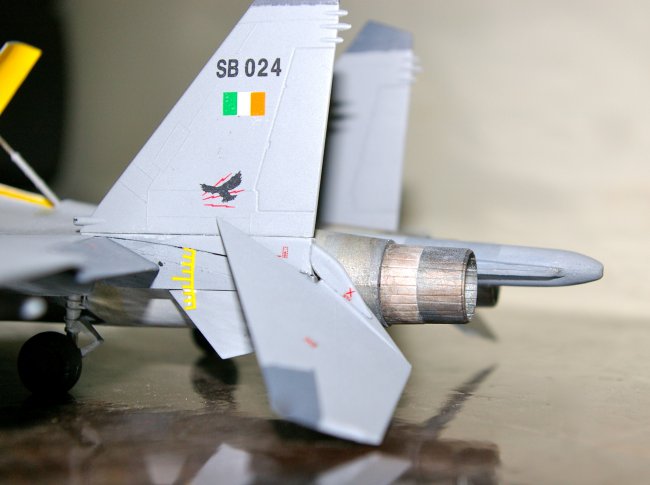 Why I chose an Indian Air force version; Su-30MKI, the 20th Aerial Squadron "Lightnings" 2003? Because she has canards and I am now in India. So I would like to pay tribute to my host country for her hospitality on the Republic Day.

I made this kit in 7 days, rather in a hurry, so the details are not as good as I wanted, but I am happy with the outcome to depict her beautiful silhouette.
Hiroyuki