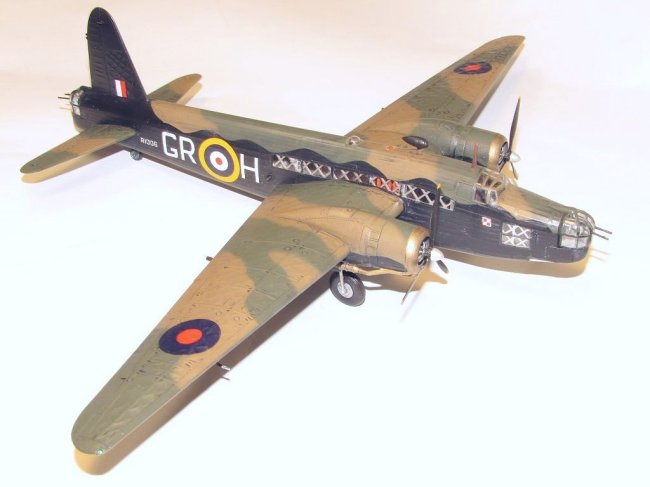 Here is my first finished model this year. Trumpeters Wimpy, built OOB, with kit decals of 301 (Polish) RAF Squadron.

Innards were painted in Tamiya Hull Red & Desert Yellow mix of 1:3 and the details picked or painted with mostly Vallejo acrylics, including the silver framework.

The bomb bay and walkways were painted in Alclad 101, and wood details again in Valleho.

Didn't really bother about adding seatbelts to all the seats as not "much" of it is seen at the end of the build anyhow.
Home made mix of the Tamiya sea blue and semi gloss black in the rate approx of 15:85 was used to achieve "night" colour of the bomber scheme.

Inlet cowls were brush painted in thinned Humbrol copper, same as the exhausts.
A lesson learned from the project, acrylic wash is not always the best solution, as in this case it came out slightly patchy. Well we live and learn...
All in all enjoyable model and a nice (if somewhat slow) build.
Daniel Such