The Yakovlev Yak-3 was a World War II Soviet fighter aircraft. Robust and easy to maintain, it was much liked by pilots and ground crew alike.
It was one of the smallest and lightest major combat fighters fielded by any combatant during the war, and its high power-to-weight ratio gave it excellent performance. It proved a formidable dogfighter.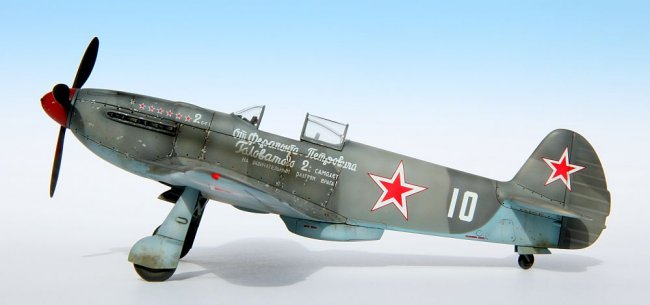 My Yak-3 was build from Eduard Profipack series.
Artur Oslizlo/Arkady72