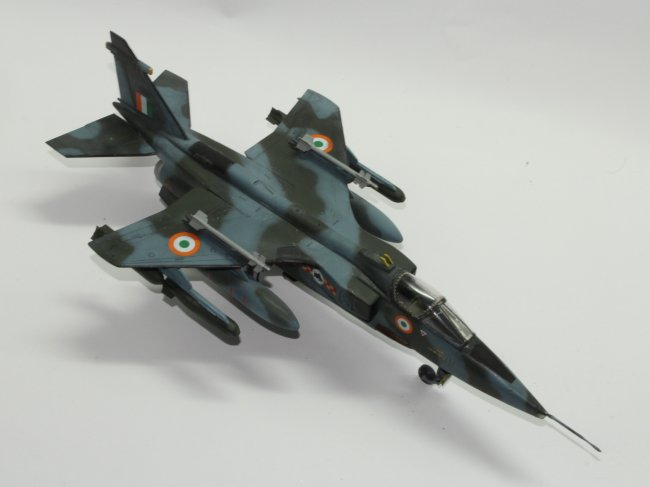 This is a Airfix kit and I got it as a gift from a dear friend, in a combi pack with a Tornado. So I dedicate this build to the friend.
The Jaguar was inducted in to the Indian Air Force as a deep penetrating strike aircraft, Inducted during '70's and '80's.
They played an active role in the 1999 Kargil War with Pakistan, dropping both unguided and laser-guided bombs.

The kit is a rather old, putty was sparsely used. Completely OOB, I just added a scratch built Laser Guided Bomb and Magic AAM. I have used mix and matched acrylic paints. Decals were self made and partially hand painted.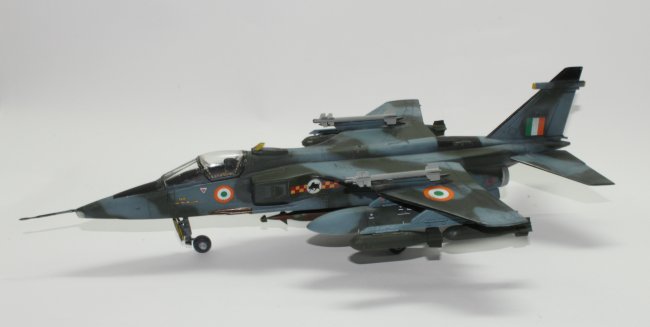 Hope you like it.
By the way wishing all you a Happy Indian Republic Day "Jai Hind".
Murli Rajan