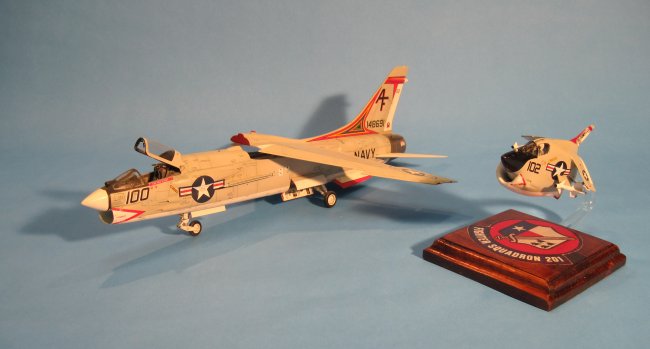 A proud father Hunter watches his son take to the air, fully loaded for action!
Eggplane is from scratch. Only used a canopy from an old Skyray. "Daddy" is a Hasegawa 1/48 F-8 converted to an H I built several years ago for a group build.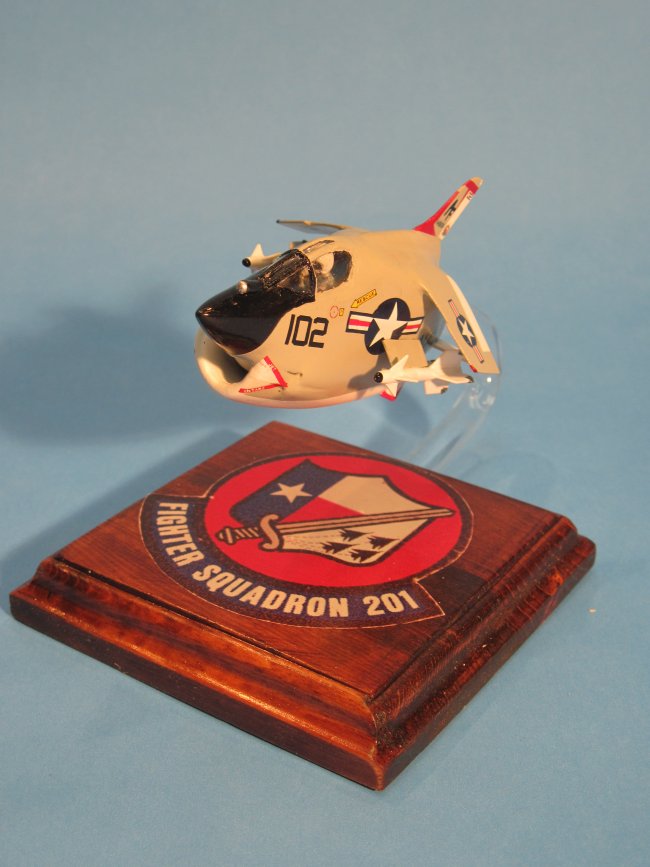 Thanks Kirby for your continued motivation to finish this! Happy New Year!
George (Chorse6)