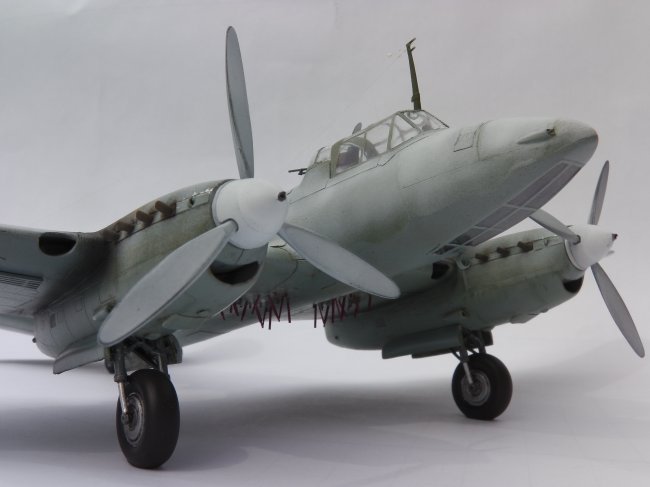 Privet ! The kit is nice, with resin parts, but lots can be done (and has been) to add further details. Yet my finished model shows inaccuracies, but I won't tell you where...
I chose a white livery to have weathering high-lighted. The model is riveted, but you won't see unless under sidelight.
Aluminum sheets were added to give a rough appearance here and there.
Decals are from Eagle Strike.
Bernard Lapeyrie