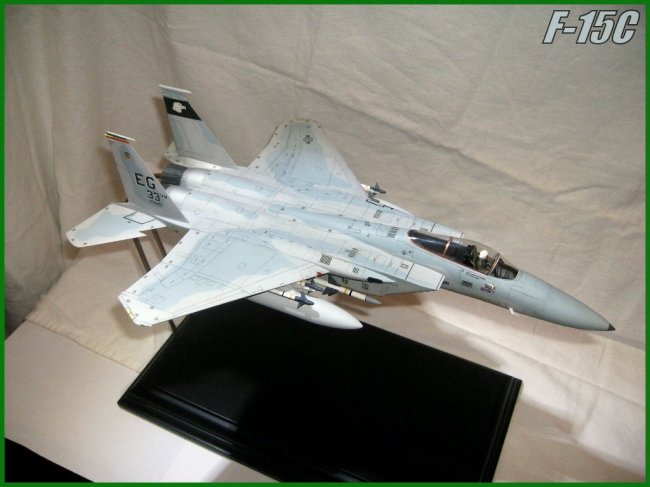 Hi all this is my F-15C "Gulf Spirit" of the 33rd TFW. It took me about 6 months to complete this Eagle and its all out of the box. The fit was not too bad, I had to do some filling and sanding here and there but was pleased with the kit. I also had to make a support section in the fuselage to hold the brass rods which support the plane and picked up the base online.
I used Tamiya paints on this F15 & used various washes and pastels and oils for the panel lines and light weathering. And as I do with all my kits I used Vallejo varnishes. And the decals took me a good while to do as there's a lot of service decals. :)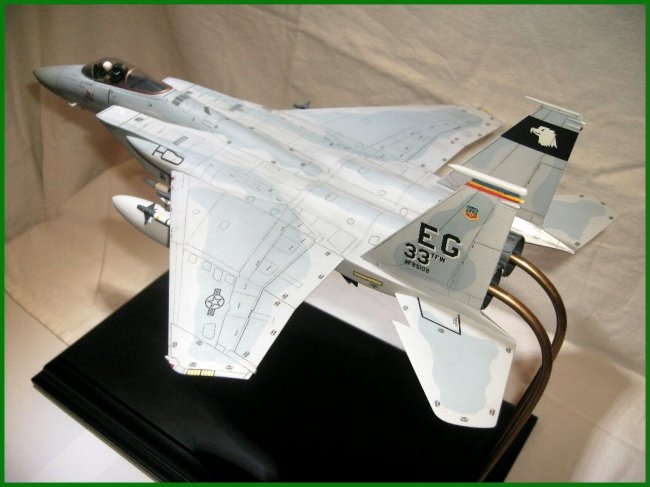 Thanks for looking at my Eagle and I'll be uploading more of my work soon.
Paul Coppin
Click on images below to see larger images