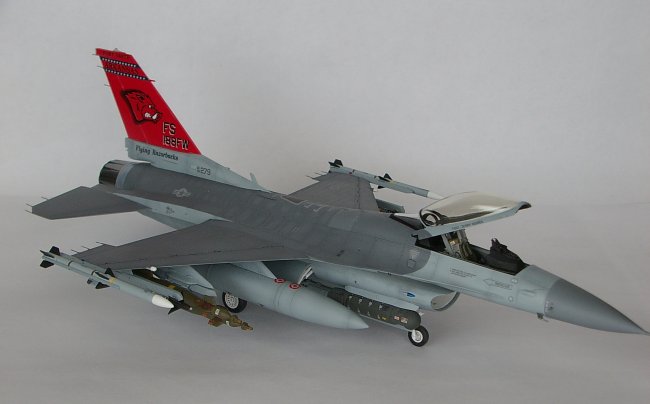 This is the fantastic 1/48 Tamiya F-16C Block 32 in Arkansas ANG markings. This is arguably the best 1/48 scale Viper on the market. The kit fits together incredibly well and is very accurate out of the box.
I mainly used Mr. Color paints for the base colors and Tamiya red for the tail. I took it easy on the weathering because the real aircraft was very clean. All I did was use post shading to fade some of the panels. I also washed the hinge lines of the flight controls. The one troubling issue is the decals. Tamiya decals are notoriously thick and can be difficult to work with.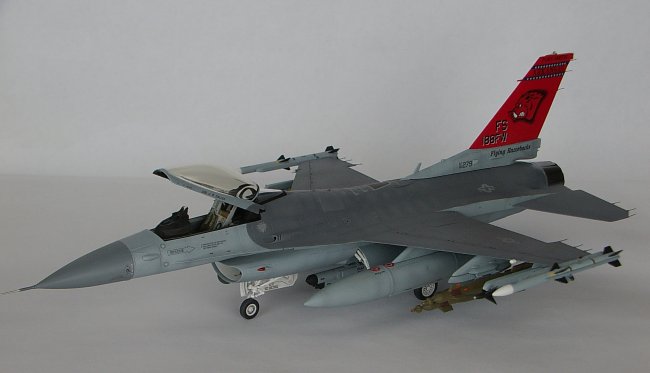 Hope you enjoy it and thanks for looking!
Fly-n-hi