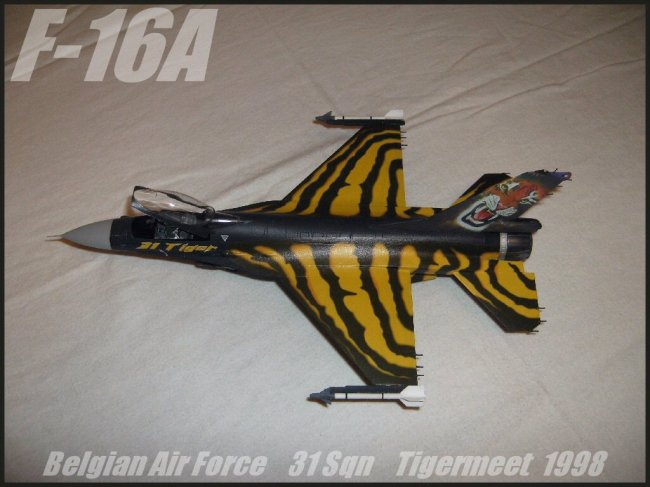 Hello everyone this is my 1/48 F-16A of the Belgian Air Force 31 Sqn Tigermeet 1998. This Revell kit was not too bad to work with, had a few fit problems around the air intake area, but nothing a bit of filling and sanding wouldn't sort out. I used Eduard's photoetch set for the cockpit.
I had to experiment with the black paint to get a closest shade that I could to the decals which had a hint of orange in the black, I still didn't get it dead right but I got as close as I could. The decaling was a hard job to get right but I got there in the end with a bit of patience. This was a fun build for me as I wanted to do something different.
Well I hope you enjoyed the photos and thank you for looking.
Paul Coppin
Click on images below to see larger images