Hi, friends, for this model I wanted to make the late version, of OH-58D. The Italeri kit
in 1/72 scale comes as an early version. I used two kits of the same ones. The sprues and plates were used and parts from the others kits, I chose a simetric ordnance, based on rocket launchers. I detailed almost everything possible. Navigation lights, tags, house-dog, belts, IRQ Jammer and wires, are included. I engraved the panel lines, and modified the main rotor blades.
I painted the exact color 34081 Helo drab, mixing different Gunze paints. The weathering was made shading the same color into the cream-white tones. The post-shading are oils and chinese-ink of W&N.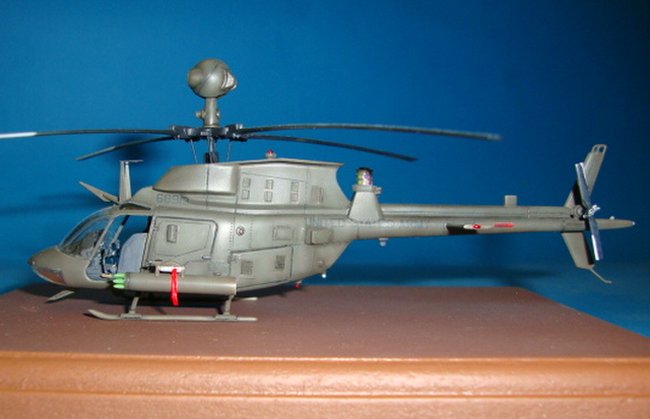 The cote is Flat Mr. color spray, the tags are decals from Aztec, I hope you like it.

Source: Walkaound No.50 Color series Kiowa Warrior
El Rey