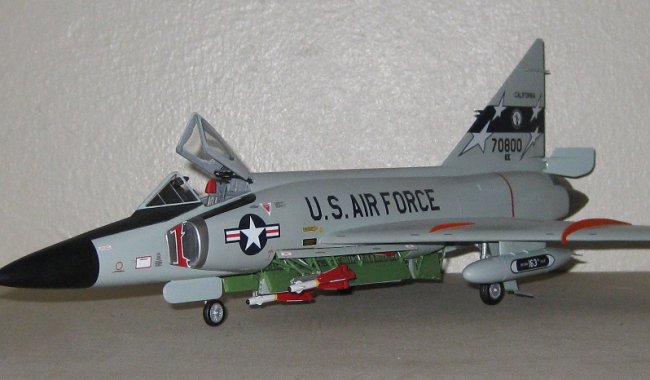 This is a project that has been on my modeling bucket list for quite sometime now. Half the battle was tracking down some of the kits but thanks to the internet resources available today this became less of a problem. The list runs from the F-100 to the F-106 and only contains those century designs that went into production. All are colored up in US Air Force markings and in their original single seat configurations. Most all of these aircraft served admirably during the war in Vietnam. I would also like to thank some ARCer's out there who helped make this collection possible with kits and decals.
All the kits are 1/48 scale.
The kits are:
Trumpeter F-100D Super Sabre (North American)

Revell/ Monogram F-101B Voodoo converted to an RF-101C ( McDonnell/ Douglas)

Revell/ Monogram, Encore F-102A Delta Dagger (GD/Convair)

Hasagawa F-104C Starfighter( Lockheed)

Hobby Boss F-105D Thunderchief (Republic)

Revell/ Monogram F-106A Delta Dart (GD/Convair)
Enjoy the photos.
Steve Negley