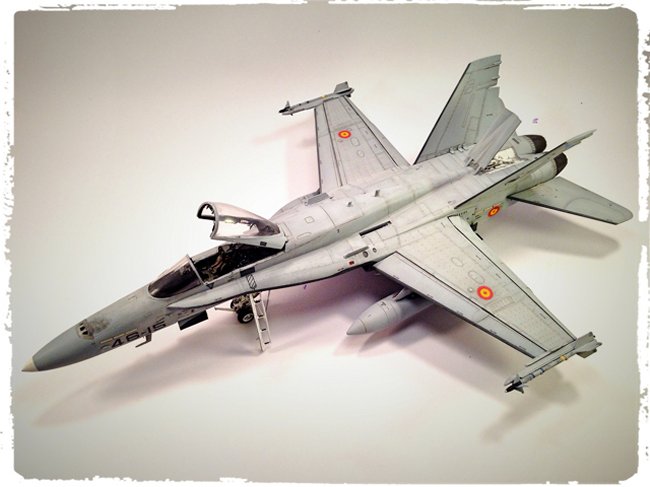 Spanish Air Force 462 Squadron "Halcones de Gando
Yes, my favorite jet fighter. Since I saw them quite often flying, starting and landing in the Air Base where I served during my Military Service in Spain, Hornets are for me the coolest fighters ever made! No wonder that I have built already five kits (some Academy's and one Hasegawa, all in 1/72, and now this Hobby Boss).
For this project I used the cockpit set from Aires (with an incredible tight fit that caused me more than one nightmare!). The rest is pretty much out of the box, apart from F-4Dable Decals to represent one Hornet of the brave fighter and attack Squadron 462 "Halcones de Gando" (Hawks of Gando), Ala 46 of the Spanish Air Force, based in Gran Canaria.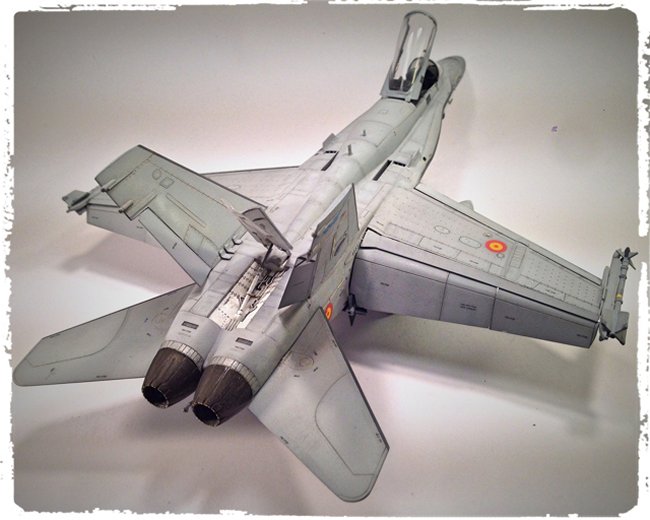 I had the pleasure to visit this unit during a vacation in the beautiful island Gran Canaria, in May 2013. All 462 personnel were really nice and took care of me very well during my time in the Air Base, especially Lieutenant "Cañonero". Many more pictures of my visit to the Ala 46 and my finished model can be seen in www.webmodelismo.com
Vista, suerte... y a modelar!
All the best!
Raúl Corral