The P-38 was a famous plane, during the WWII. It had several roles: fight, bomber, reconnaissance, etc. For this submit, I built, the bomber version.

Dragon is a firm, that produce nice armor models, but the planes, is not yours.

The kit has some mistakes in his parts. Big problems to join the assembly. I do not understand if the kit represents a bomber, the sprue has not any bomb. What a shame!, but I tried to give, my best effort. I suppose, some got it.

The bombs are aftermarket. Made by Brassin, from Aeromaster.

About the paint I used who shades of aluminium: Metalcote-Alum Polished and Aluminiun Plate-Metalizer. I tried to get a natural metal finish. Using like base a grey metallic. Then I applied the preshading, some places on black, other ones on white.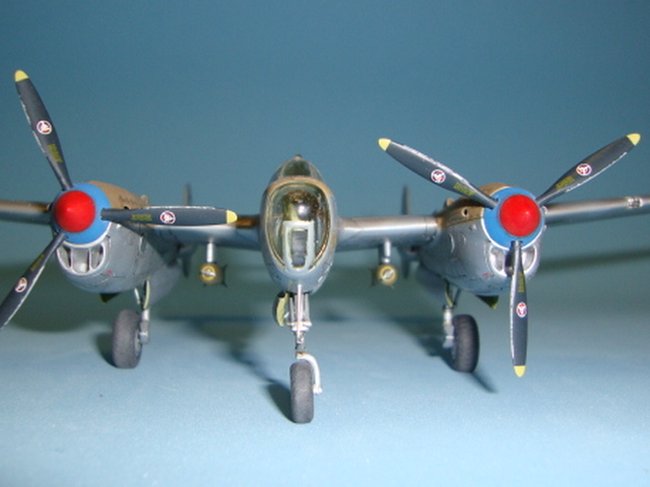 Weathering is oil, the stain exhaust is my own makeup, and the final cote is semi-gloss Model Master..
El Rey