Hi Bros, from the warm Mexico City on this summer. The most iconographic symbol of the Cold War and the Soviet air power, without a doubt. Was, is and will be the flying tank Mil Mi-24 and his all variants. Really a very longevity chopper. To represent this model, I took, the Monogram's kit. For my, the golden scale, of the all model aircraft kits, 1/48 scale. Is a big shame, the only kit on his type. I know it is a very old kit. Regrettably the kit has awful problems of details and assembles. For example the tail rotor crashes with the stabilizers. The cockpit is not correct, for nothing, etc. On my model, I do not used any afters, just scratchbuild, and repeated engraved panel lines. A lack of good information about the Afghanistan War, I gave me some freedoms over the colors and details.

I used Gunze aqueous colors:
H-57

H-78

H-304

H-320

H-321
Cote: Dullcote.

Weathering: Oils and Inks.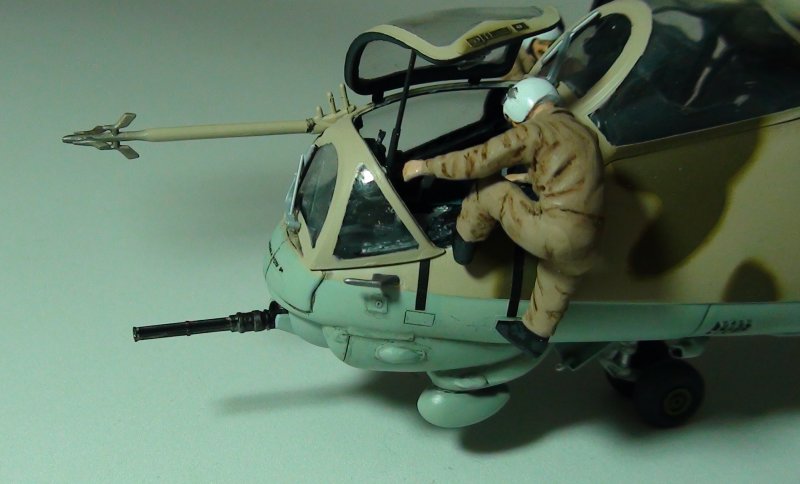 At last, I just modified: Rear tires, Rocket pods, Interior cockpit and the pilots. This model was a challenge for Me. I wish you, can enjoy this chopper.
El Rey
Click on images below to see larger images