I began work on this model many years ago, using the 1/72 scale Hasegawa "Hell's Angels" B-17F kit, and the Paragon YB-40 conversion parts. Silly me, way back then, I thought the XB and YB were the same. No, they weren't! As is happens, I eventually messed up some of the clear windows on the kit and put the whole model in the "Shelf Of Doom" section, and forgot about it. Fast forward to now, and I decided to clear out a few of my many Shelf Queens. The whole story is told in the build thread,

https://www.britmodeller.com/forums/index.php?/topic/235055704-more-accurate-xb-40-bomber-escort-in-172/

Short version, it's a B-17F, converted to a YB-40, and later yet to an XB-40 Bomber Escort, using the fuselage from an Academy B-17E, and other Hasegawa kits, for some small bits, along with some self-created custom artwork for some of the decals.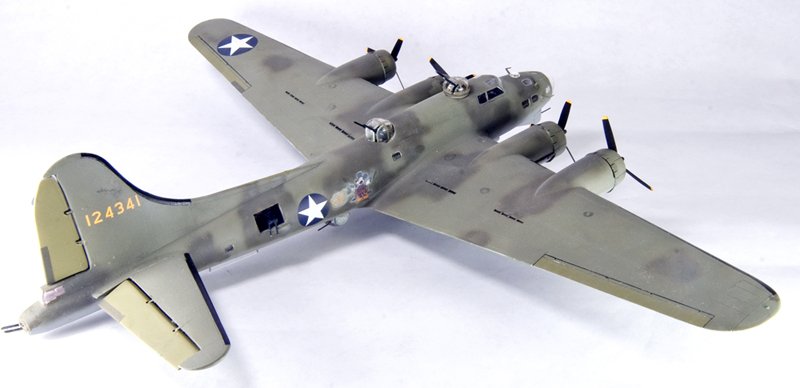 It should be noted that the final finish was based on various Model Master enamel paints, and Alclad II primers and clear coats. The splotching is not an attempt at a camouflage, but rather the new paint touch-up of the faded basic O.D. of the aircraft, as various modifications of the basic B-17F were made, here and there.
Ed Ellickson, aka TheRealMrEd