The Vermont Air National Guard was founded in 1947 as the 134th Fighter Squadron. Based in Burlington, Vermont, they were tasked with the air defense of the Northeastern United States, and a secondary mission of ground attack.

In 2015 I decided to undertake the building of their entire aircraft history in 1/72, as they are based in my birth city. This was ambitious since no decals exist for most of their aircraft as of this writing, leaving me to test the limits of my resourcefulness.

It was Thursday, September 19, 2019, when the first two F-35Aís for the Vermont Air National Guard landed at Burlington. The event made national news since the 134th was now the first ANG unit to receive the new-generation warplane. The new planes were the beginning of a new chapter after 33 years of F-16 operations for the Green Mountain Boys.

A few months later, Wolfpak released decals for both of the first two aircraft, which I immediately purchased, along with their F-35 RAM panels sheet. Shortly after I finished this build, Caracal also released Vermont Lighting markings.

After some research, I settled on the Academy 1/72 kit, partly due to the open weapons bay option. The kitís plastic was multi-colored, with white for landing gear/weapons bay/intake trunks etc, which is good for some, but not to my own personal building style, which involves priming, bodywork etc. The canopy was very lightly sprayed in a mix of Tamiya smoke and clear yellow. Since this kind of tinting was a first for me, I was afraid of overdoing it; now looking back I could have done more and made it a shade darker.

The airframe was sprayed in Mr. Paint (MRP) Have Glass gray, some of it lightened with MRP Neutral Gray for the off-colored panels, and then sealed it in MRP Have Glass clear. The Wolfpak decals for both the RAM panels and the Vermont squadron markings went on beautifully. I found the kit decals to be unusable for the airframe stenciling, so I had to order another aftermarket F-35 sheet containing the needed markings.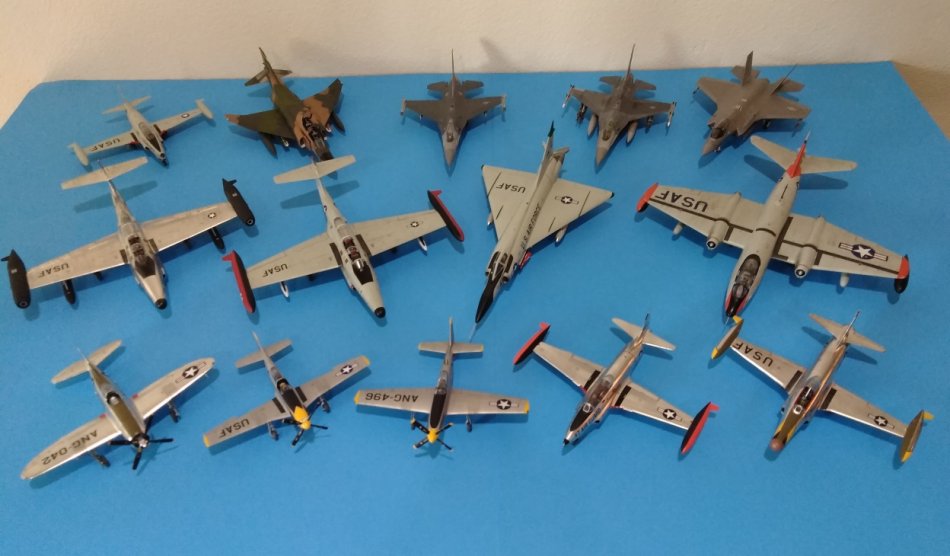 I hope youíve enjoyed my Tribute to the Vermont Air National Guard series!
Andrew Desautels