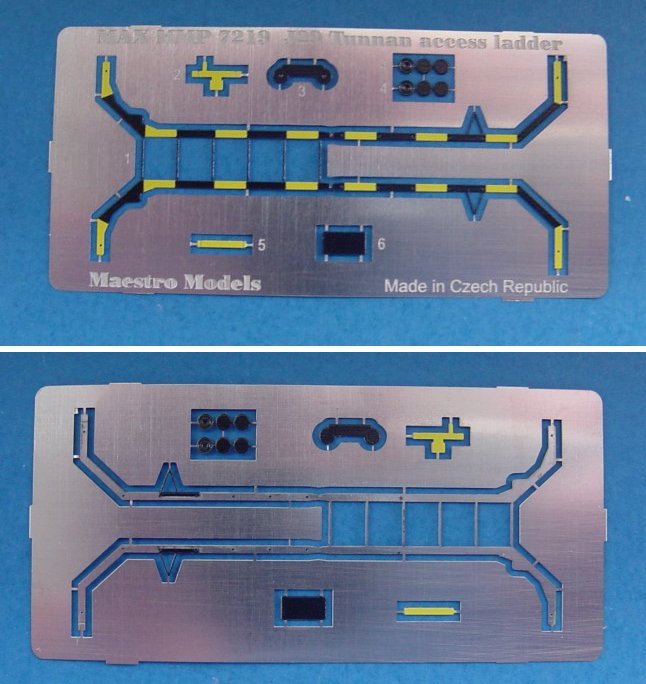 This pre-painted new photo etch boarding ladder from Maestro Models is and designed to fit the J29 Tunnan.
You will be required to fold the photoetch in this set, but if you have one of the Hold & Fold photo etch benders from The Small Shop, then this will be an easy process. They have a variety of benders for sharp corners as well as rounded corners and in many different sizes.
This is an incredibly delicate looking ladder that will be a stunning addition to your model.
There are also little wheels for the upper area of the ladder and pads for where the ladder rests against the side of the fuselage.
The instructions are clear and include 3 pages to help you with assembling this ladder.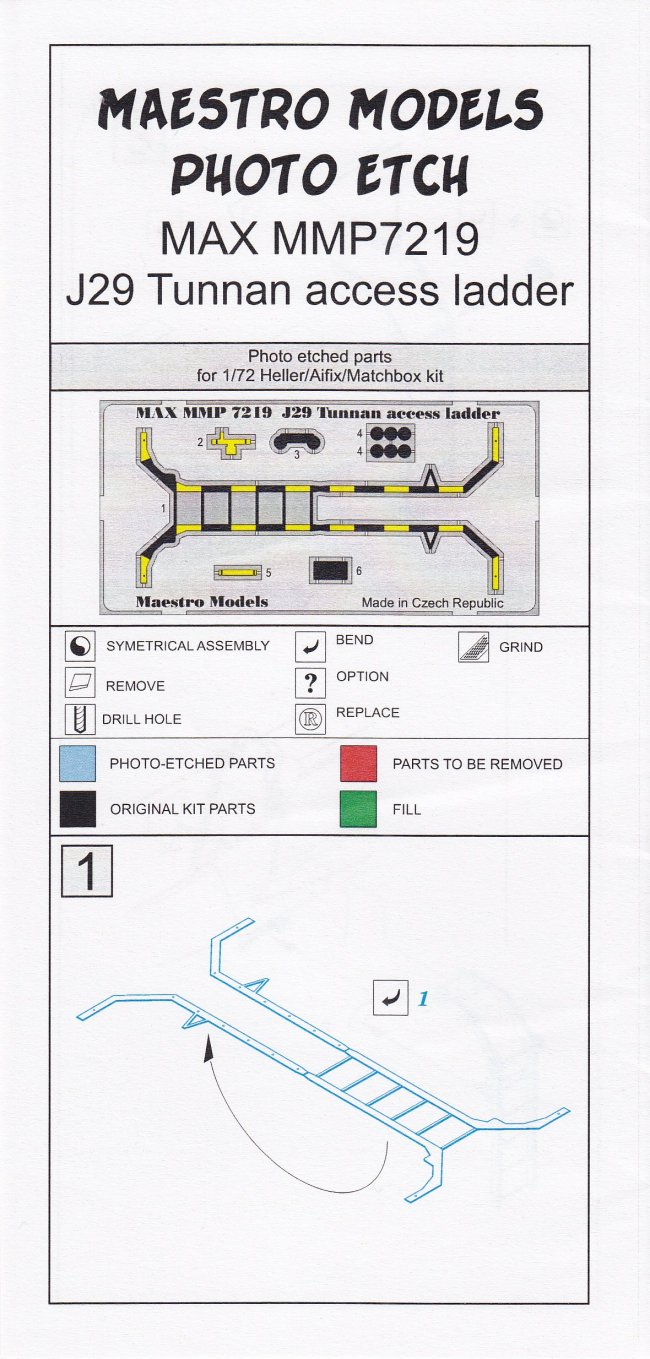 This is a very well designed ladder and I am impressed with the design and the thought that went into getting the small details right on this ladder. You can buy this ladder direct from the Maestro Models. They also have a massive selection of detail items mostly relating to Swedish jets, so drop by their website to see more cool detail items.
I'd like to thank Maestro Models for the product sample.
Steve Bamford