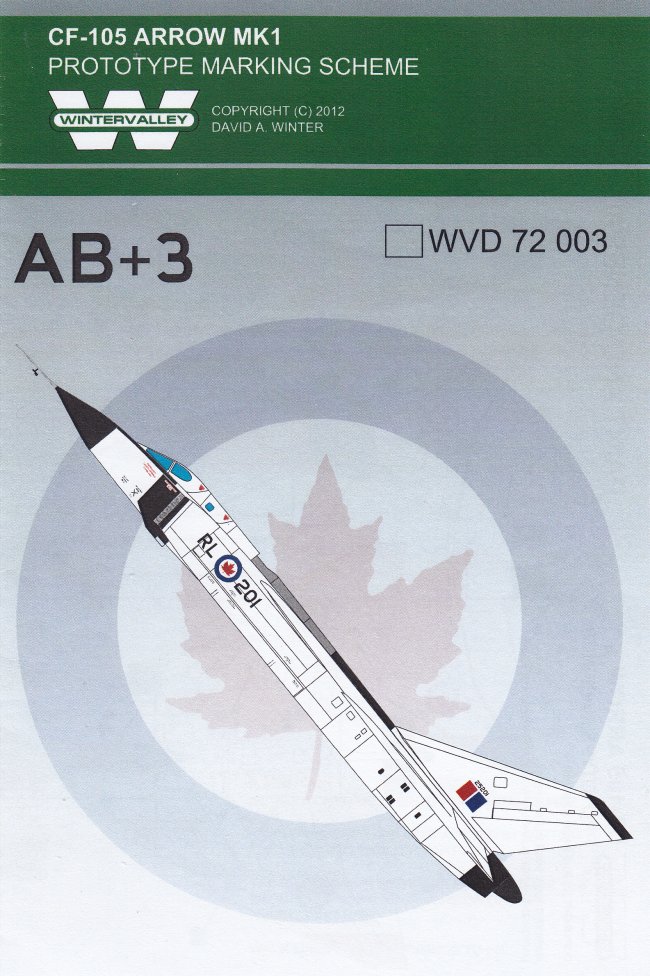 This new decal sheet from WINTERVALLEY provides markings and stencils for one of 5 Avro CF-105 Arrow Mk1's in 1:72 scale. The set includes correctly sided Canadian Red Ensign flags and the additional walkway markings found on RL-203. It also includes decals to simulate the engine vents and openings found on the rear of the aircraft that are not molded into the kit parts.
The sheet was created using references from a multitude of sources including "The Avro Arrow" - Boston Mills Press. It can be used on any 1:72 scale Arrow kit however the 'New Tooling' Hobbycraft Canada kit (1393) is recommended as it has the more accurate overall size and shape.
A full and detailed review of the kit can be found here.
The instruction sheet is well laid out and easy to follow. The single water slide decal sheet is of the highest quality and very clearly printed. You get a full set of stencils including slight variations in the stencils for the different aircraft. The paint codes are listed for 3 different brands of paint.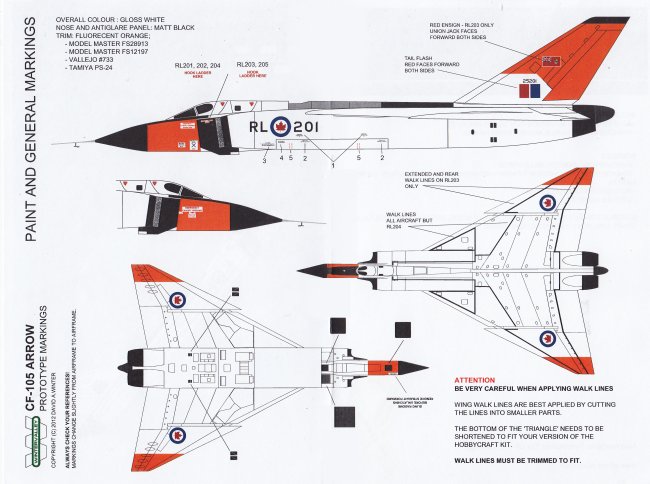 This sheet is amazing and well worth picking up for the 1/72 Avro Arrow modeler. It corrects many of the inaccuracies found in the kit decal sheet and permits you to build one of the first 5 test aircraft. This is one very cool sheet.
I would like to thank WINTERVALLEY for providing me with this product sample.
Steve Bamford