This latest release from Master features 1/72 MiG-21SM/M/MF (Fishbed J) Pitot Tube (2pcs) machined out of brass with photo etch fins.
The quality of the machining has to be seen to be appreciated........these are amazingly detailed and of the highest quality. This set includes 2 turned brass part with 6 photo etch fins. It is very simple to use on your model, and makes it extremely realistic. Simply cut off the original plastic part and drill a hole in the remaining parts and insert the metal barrel using Cyanoacrylate adhesives.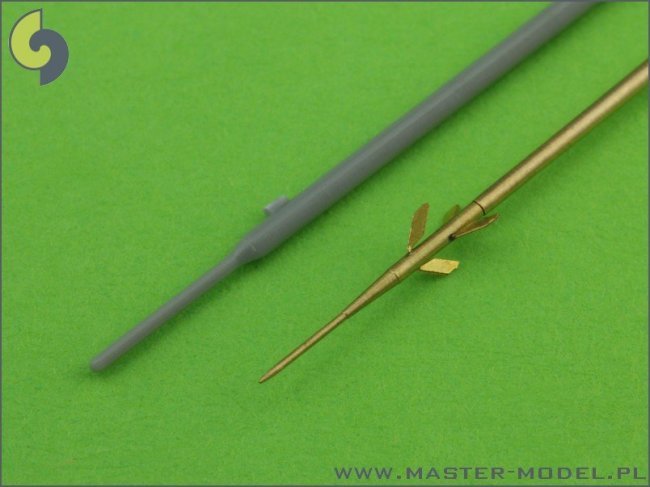 This Pitot Tube is finely crafted and a vast improvement over the crude plastic parts.
You can purchase these and other fine detail items directly from the Master website.
I would like to thank Master for providing me with this product sample. Visit their website for more finely crafted detail items in a variety of scales.
Steve Bamford