This detail set from Aires features a complete resin cockpit for the Me 163B Komet from Meng.
This detail set includes;
resin cockpit tub and 1 pilot seat

cockpit side walls loaded with detail

Instrument panel backing in resin

Acetate panels for the instrument panel

Photo Etch panels for the instrument panel

Small resin bits to detail the cockpit

Photo etch detail parts including seatbelts with separate buckles, rudder pedals and much more

You get photo etch seat belts to pose any way you please
The quality of the resin casting is flawless and bubble free.
There are well laid out instructions in the usual line drawing format that Aires is famous for and which are so easy to follow. You will be required to sometimes cut away detail on the kit parts to fit these parts.
You will be required to fold the photoetch in this set, but if you have one of the Hold & Fold photo etch benders from The Small Shop, then this will be an easy process. They have a variety of benders for sharp corners as well as rounded corners and in many different sizes.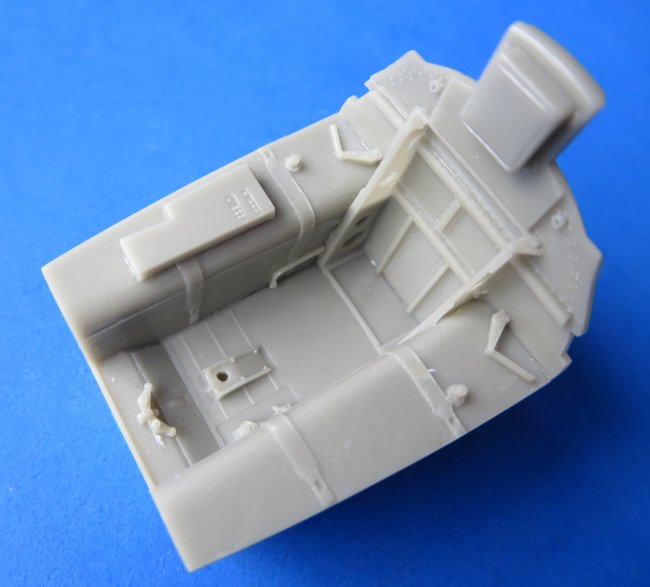 This cockpit set includes many layers of detail in both resin and photo etch along with wire that will all go a long way to giving you the exquisite detail that the 1/32 Komet deserves.
You can purchase this and other fine resin detail items directly from Aires or from the many retailers that carry their products.
I would like to thank Aires for providing me with this product sample.
Steve Bamford
Click on images below to see larger images