Bernd Korte
Click here to find out how you can have your own ARC Web page
Sept 2003
Hi out there,
I'm a twenty-year-old guy from Germany. That's me, Bernd Korte from the small but charming and quiet spa of Bad Oeynhausen. Anyone who's had heart problems might have heard about it. At the moment I'm still waiting patiently for the end of my military service in July 2003. After my discharge, my aim is to study International Business Studies at a university nearby.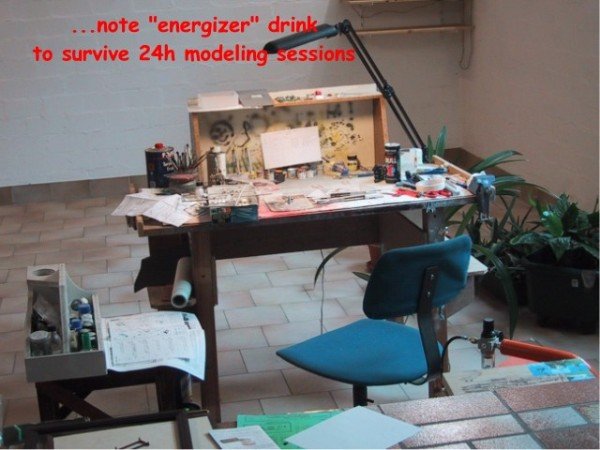 My workbench
Believe I was eleven years old when I started modeling. A friend gave me a RoG Mil Mi 28 chopper. Over the years however, I decided to focus on one main subject: Post war jets of almost every nation in 1/72.
Please read my articles here on ARC and you'll see what I mean ....
Bernd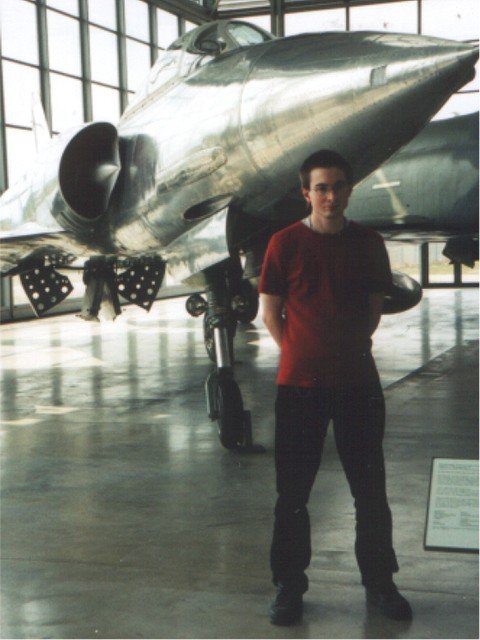 Bernd posing in front of a Marut